This article brought to you by CAPS Auto Parts with stores in Baker (541-523-6366), Ontario (541-889-9250), and Vale (541-473-2119). Locally owned and Operated CAPS focuses on servicing the agricultural community Eastern Oregon. CAPS is a Carquest auto parts store, Husqvarna dealership and most recently a Point S tire Dealership. See us for all of your Agricultural needs.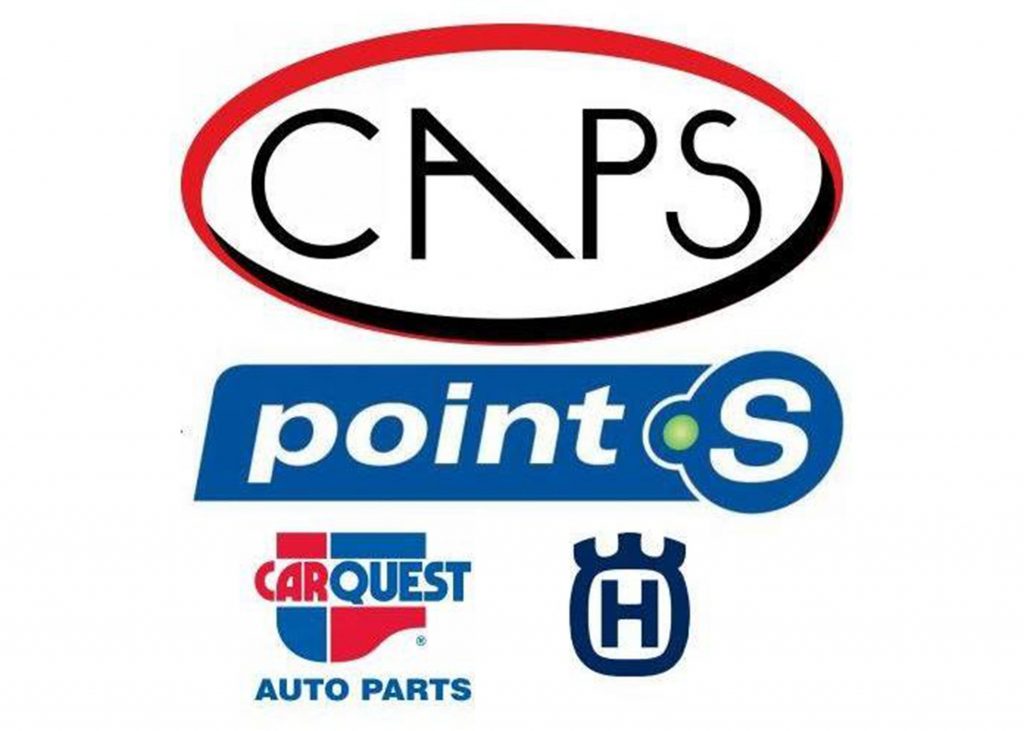 EUGENE – As runners started to cross the finish line of the OSAA 4A girls' cross country championship race, quite a few jerseys were blue and white. Placing three out of the top five runners, the La Grande girls' cross country team is now the 4A cross country champions.
The Tiger girls ended the day with 62 points, well ahead of second-place Philomath's 84-point total to take the crown. The Bulldog girls of Baker pulled a top 10 finish, placing tenth with 197 points.
La Grande sophomore Cecilia Villagomez made the most of her second appearance at the state meet. Running her career best time of 19 minutes, 13.8 seconds, Villagomez led the Tiger charge with a second-place finish.
Just 30 seconds later, Tiger junior Emily Tubbs grabbed third with a time of 19:35.9, the third time this season Tubbs ran an under 20-minute race. The trio was completed as freshman Brooke Perry placed fourth with her career best time of 19:38.1. On a side note, Perry's celebration for a state team title was cut short as she left to play in the La Grande girls soccer match later in the day.
Baker's best finish came on the feet of sophomore Sofia Kaaen placing tenth with a time of 20:20.5, a personal best race for the Bulldog.
Pendleton's lone runner, sophomore Melissa Tune, finished 44th in the field of 103 4A runners, posting a time of 22:15.2.
Team scores: 1. La Grande, 62. 2. Philomath, 84. 3. Crook County, 139. 4. Klamath Union, 152. 5. Stayton, 168. 6. Junction City, 174. 7. Cottage Grove, 178. 8. The Dalles, 179. 9. Henley, 184. 10. Baker, 197. 11. Molalla, 217. 12. Scappoose, 274. 13. Tillamook, 300.
Individual results: 2. Cecilia Villagomez (La Grande), 19:13.8. 3. Emily Tubbs (La Grande), 19:35.9. 4. Brooke Perry (La Grande), 19:38.1. 10. Sofia Kaaen (Baker), 20:20.5. 15. Kiah Carlson (La Grande), 20:37.7. 38. Gwen Rasmussen (Baker), 21:54.5. 44. Melissa Tune (Pendelton), 22:15.2. 48. Maddy Gagnon (Baker), 22:22.2. 53. Karli Kretschmer (La Grande), 22:33.0. 57. Faith Calhoun (La Grande), 22:55.0. 69. Annastasia Johnson (Baker), 23:44.6. 75. Katie Spaugh (Baker), 24:09.0. 85. Paige Marlia (Baker), 24:49.6. 86. Sage Cuzick (Baker), 24:58.6. 89. Anne Sweet (La Grande), 25:04.0.