Nyssa Mercantile in Nyssa, OR is your locally owned hardware store. We're proud to be a member of the True Value family, and we're here to serve our community. Whether you're a pro or taking on a DIY home improvement project for the first time, we're right here in your neighborhood with the expert advice, tools, equipment and the products you need to get the job done. Nyssa Mercantile in Nyssa, OR, we're here to help. Come in and see us today or give us a call at 541-372-6470.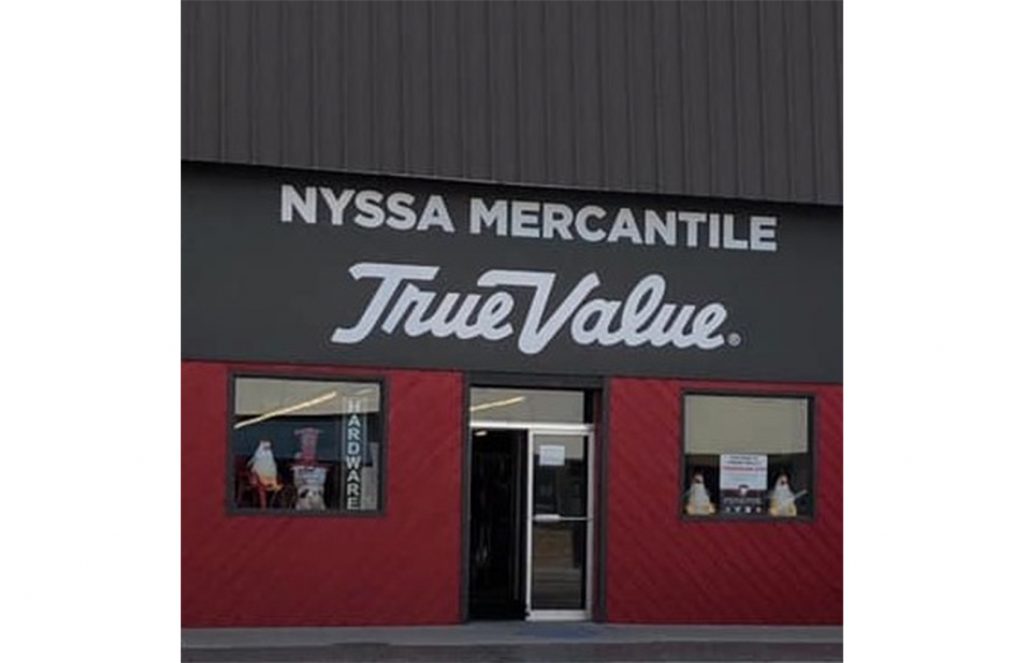 NYSSA – Continuing their top three rankings in the state polls, the Nyssa girls' basketball team held the Vikings of Umatilla to a mere 16 points in a 59-16 win on Monday, Jan. 31 before the Nyssa home crowd.
Umatilla was held to single digit scoring in each of the four quarters as the Nyssa press forced numerous turnovers. At the half, the Bulldogs held a comfortable 25-10 margin.
Nyssa junior Gracie Johnson led all scorers with 14 points including a lone long-range three. Malerie Long added 12 points. With no junior varsity game on the schedule, the game provided Nyssa coach Jeremy Chamberlain a chance to place a number of younger players on the floor. A total of 11 players for the Bulldogs had points for the game.
Photo Gallery – Umatilla v Nyssa – Girls Basketball – John Braese
In the loss, Viking sophomore Lizett Sanchez finished with eight points for Umatilla.