Nyssa Mercantile in Nyssa, OR is your locally owned hardware store. We're proud to be a member of the True Value family, and we're here to serve our community. Whether you're a pro or taking on a DIY home improvement project for the first time, we're right here in your neighborhood with the expert advice, tools, equipment and the products you need to get the job done. Nyssa Mercantile in Nyssa, OR, we're here to help. Come in and see us today or give us a call at 541-372-6470.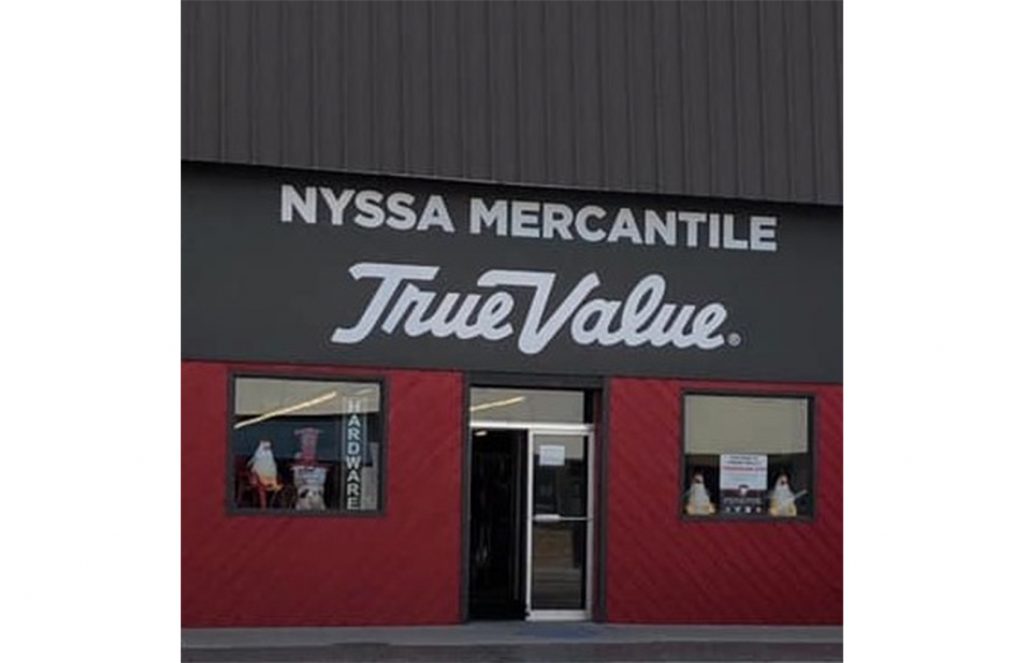 John L. Braese
NYSSA – As the Nyssa girls basketball took to the floor on Friday, Feb. 11, the Bulldogs had a lone Eastern Oregon League loss on the team's record.
On Jan. 25, the Lady Hilanders of Burns defeated Nyssa, 55-38 in the Burns gym.
The Bulldogs, playing to erase the loss from memory and to take the regular season championship and secure the number one league seed, downed the Hilanders, 51-24.
Burns did manage the first points of the game as Ashley Wright connected on a long jumper to put the Hilanders up 3-0. Only 30 seconds later, Nyssa's Clarita Arizmendi put the Bulldogs on the board.
Photo Gallery – Burns v Nyssa – Boys and Girls – John Braese
The Bulldog defense then started to shut down Burns, allowing only 12 points in the first half. As the two teams entered the locker room at the half, Nyssa led 20-12.
The defensive pressure continued during the second half and as the final buzzer sounded, Nyssa had avenged their only loss and will now await the winner of a game between Burns and Vale.
"We were really pumped up and ready to play tonight," said Nyssa senior Kate Vineyard. "We are ready to anyone. We just practice and do what we do the very best we can."
"Again, it was our defense that led the way for us," said Nyssa head coach Jeremy Chamberlain. Lynzie Torres coming off the bench was big for us and Kate (Vineyard) had some rebounds in the second half that stopped Burns from getting back into this one."
Vineyard and Gracie Johnson each had 12 points to lead Nyssa's win. Ashley Wright ended the game with nine points to lead Burns.