Nyssa Mercantile in Nyssa, OR is your locally owned hardware store. We're proud to be a member of the True Value family, and we're here to serve our community. Whether you're a pro or taking on a DIY home improvement project for the first time, we're right here in your neighborhood with the expert advice, tools, equipment and the products you need to get the job done. Nyssa Mercantile in Nyssa, OR, we're here to help. Come in and see us today or give us a call at 541-372-6470.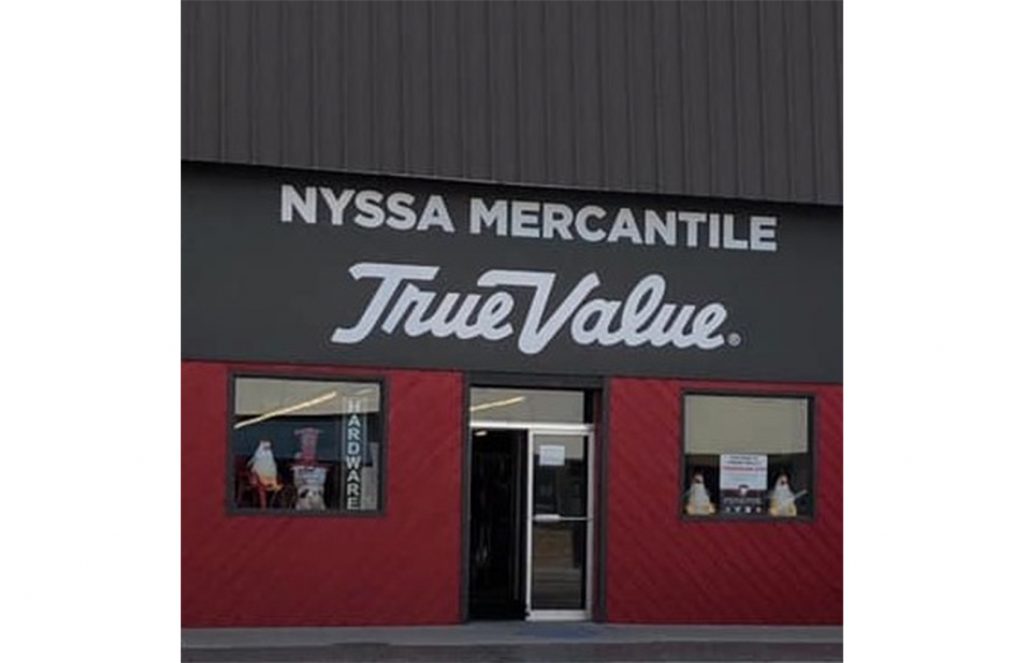 NYSSA – As teammates and family gathered for the celebration, Nyssa's Brooklyn Johns signed on the dotted line to switch from a Bulldog to a Cougar.
Johns signed her Letter of Intent to play volleyball at Clackamas Community College in Oregon City on Wednesday, Feb. 2 in the hallway just outside of the gym where she has spent the last four years.
"I made a visit to them after we played the Salem Academy basketball tournament," said Johns. "I got a great vibe from the coach and really like what they are doing with their program."
"Brooklyn will really be missed on the court next season," said Nyssa volleyball coach Maddie Speelman. "She has grown both as a player and a leader for Nyssa. She was a great team captain."
"I want to thank my teammates, parents and the athletic department at Nyssa High School," Johns said after she put pen to paper. "I have so many memories with Nyssa volleyball."
Johns will have a busy summer following graduation as her plans include heading to Clackamas Community College in late July, early August for workouts. Upon entering the classroom, Johns plans on working on her pre-requisites.
The Cougars finished with a 5-17 overall record for the past season including a 3-13 Northwest Athletic Conference record. Only three players will depart due to graduation with a host of freshman returning next year as sophomores. Clackamas is coached by Ashli Itami.
Now looking back on her time on the Nyssa court, Johns has only a single regret.
"I always wanted to play setter," she said, laughing. "Coach Speelman never would let me!"