Nyssa Mercantile in Nyssa, OR is your locally owned hardware store. We're proud to be a member of the True Value family, and we're here to serve our community. Whether you're a pro or taking on a DIY home improvement project for the first time, we're right here in your neighborhood with the expert advice, tools, equipment and the products you need to get the job done. Nyssa Mercantile in Nyssa, OR, we're here to help. Come in and see us today or give us a call at 541-372-6470.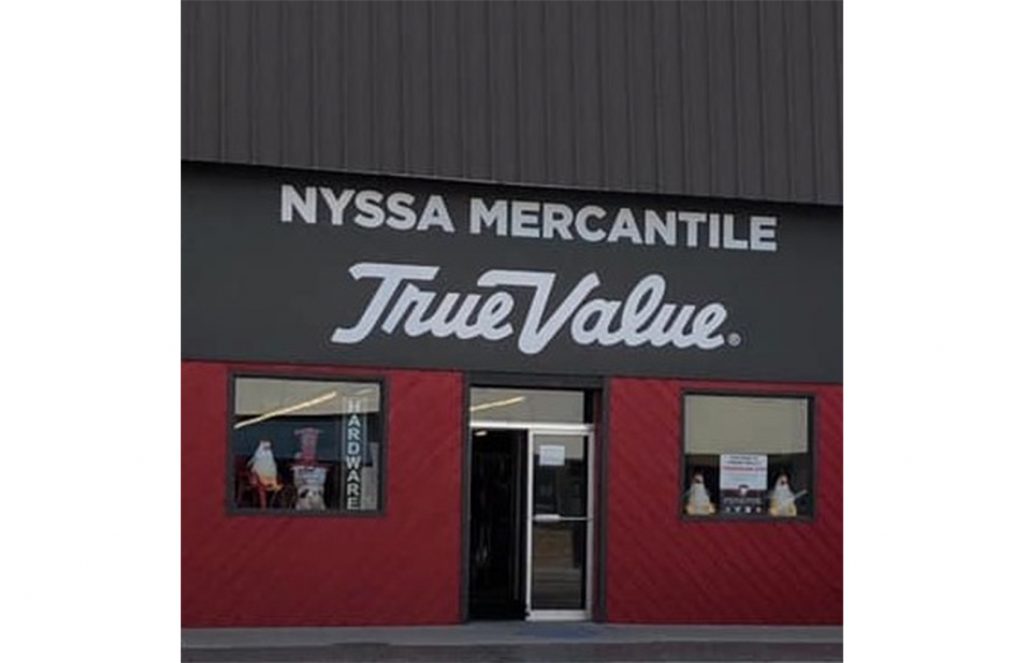 NYSSA – By the end of Saturday, a large contingent of female wrestlers had largely taken over three mats of the Calhoun Classic over two days of action. As the competition came to a close on Saturday, Dec. 11, Nyssa's Ciara Duenza had to hometown fans cheering while Vale's Ava Collins provided the Viking fans a reason to come out of their seats.
Wrestling in the 100-pound class, Duenaz wrestled to a championship title, downing Emmett's Jayla Goslin by a 7-5 decision. Collins also took the match to a decision, beating Ontario's Hannah Hernandez, 5-4, in the 140-pound classification for first place honors.
100: 1st Place Match; Ciara Duenaz (Nyssa) defeated Jayla Goslin (Emmett) by decision, 7-5.
125: 3rd Place Match; Elizabeth Hergesheimer (Homedale) defeated Yisella Torres (Nyssa) by fall, 1:24.
130: 3rd Place Match; Gabby De Lapena (Enterprise) defeated Paola Ruiz Saldana (Caldwell) by fall, 2:21.
140: 1st Place Match; Ava Collins (Vale) defeated Hannah Hernandez (Ontario) by decision, 5-4.
145: 1st Place Match; Marissa Jimenez (Caldwell) defeated Alexandra Munoz-Murillo (Nyssa) by fall, 0:22. 3rd Place Match; Hailie Ballou (Nyssa) defeated LaRae Stewart (Homedale) by fall, 3:44.
155: 3rd Place Match; Sarah Plummer (Baker/Powder Valley) defeated Jessica Williams (Vale) by fall, 2:38.
170: 3rd Place Match; Abigail Mardock (Nyssa) defeated Myra Jean Koon (Homedale) by fall, 2:09.
190: 3rd Place Match; Raegen Anderson (Weiser) defeated Yadira Mora (Ontario) due to injury.