This article brought to you byThis article brought to you by CAPS Auto Parts with stores in Baker (541-523-6366), Ontario (541-889-9250), and Vale (541-473-2119).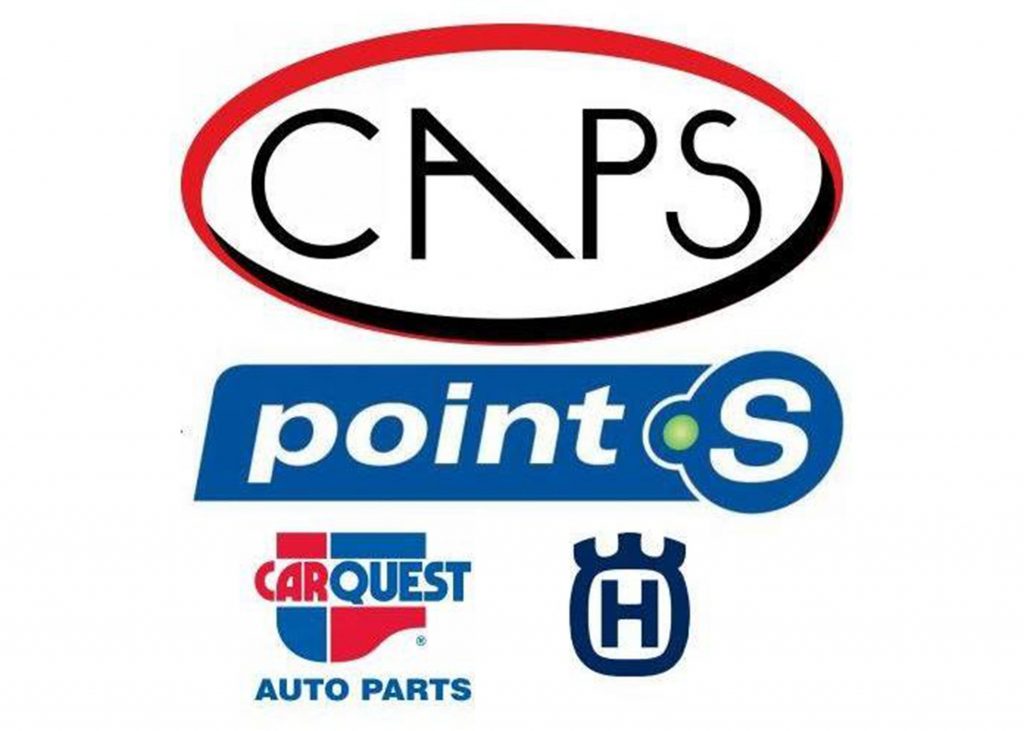 JOHN DAY – For followers of cross-country action this season, it was obvious the Outlaw boys of Enterprise are dominant. Top to bottom, the Outlaws have performed throughout the year, frequently downing larger school teams in meets.
Meeting other 3A schools from the 3A/2A/1A District 3, Enterprise performed as expected, taking the district title and enters the state meet as a favorite.
Enterprise ended the district meet on the John Day course with 26 points for the win. Burns placed second with 36 points and La Pine made a showing of third with 80 points. Nyssa and Vale wrapped up the team scoring with a fourth and fifth place showing.
Enterprise senior Zac Knapp continues to drop his times, running a personal best of his career at the district meet. Knapp out distanced the rest of the field by just under a minute, winning in a time of 15 minutes, 14.7 seconds.
La Pine junior Wyatt Montgomery picked up second with a time of 16:12.3 followed by the second member of the Outlaws as senior Bayden Menton clocked a time of 16:23.9 for Enterprise and third place.
Burns made an appearance in fourth place with Masson Shaw and fifth place went again to an Enterprise runner as senior Ian Goodrich added to the Enterprise dominance.
Vale sophomore Trevor Stewart finished in the unenviable spot of sixth, 10 seconds out of a trip to Eugene for the state meet. However, in a crowded field of seniors ahead of him, next year's competition should see Montgomery and Stewart battling.
In the top ten finishes, five runners wore Outlaw uniforms. Adding to those already mentioned, senior Levi Ortswam placed seventh and senior Chase Homan rounded out the top ten.
The overall strength of the Outlaw team makes Enterprise an early favorite for a state team title as 3A teams from around the state gather in Eugene on Saturday, Nov. 6.
For most Oregon cross country teams, the state meet marks the end of the season. Not so for the Outlaws and a few additional eastern Oregon teams.
Enterprise, Baker, Hermiston, and Pine Eagle are scheduled to attend a two-day meet starting November 12 at Eagle Island State Park in Idaho. The meet features teams from around the United States.
Team scores: 1. Enterprise, 26. 2. Burns, 46. 3. La Pine, 80. 4. Nyssa, 98. 5. Vale, 111.
Individual results: 1. Zac Knapp (Enterprise), 15:14.7. 2. Wyatt Montgomery (La Pine), 16:12.1. 3. Bayden Menton (Enterprise), 16:23.9. 4. Masson Shaw (Burns), 16:42.1. 5. Ian Goodrich (Enterprise), 17:05.1. 6. Trevor Stewart (Vale), 17:15.0. 7. Levi Ortswam (Enterprise), 17:32.4. 8. Spencer Johnson (Burns), 17:36.2. 9. Carsen Volle (Burns), 17:37.7. 10. Chase Homan (Enterprise), 17:37.8. 11. Carter Lardy (Burns), 17:48.0. 12. Weston Wolfe (Enterprise), 17:49.8. 13. Kaden Lorimor (La Pine), 17:50.7. 14. Tim Banks (Burns), 18:10.5. 15. Andrew Nordtvedt (Enterprise), 18:29.4. 16. Spencer Romans (Nyssa), 18:56.9. 17. Christian Mardock (Nyssa), 19:35.0. 18. Martin Mendez (Nyssa), 19:59.5. 19. Michael Harris (Riverside), 20:42.8. 20. Cache Montgomery (La Pine), 20:58.6. 21. Talon Morris (Burns), 20:58.9. 22. Ryan Fike (La Pine), 21:03.9. 23. William Harris (Riverside), 21:12.4. 24. Dominic Bates (Vale), 21:13.6. 25. Jose Deleon (Nyssa), 21:14.7. 26. Tanner Prindle (Umatilla), 21:20.4. 27. Garrison Page (Nyssa), 21:20.7. 28. Paul Meeuwsen (La Pine), 21:21.0. 29. Alexis Aremeta (Umatilla), 21:23.8. 30. Quinn Funderburk (Umatilla), 21:32.3. 31. Miles Franks (Umatilla), 21:51.2. 32. Brady Jacobs (Vale), 21:52.7. 33. Isaiah Fuentes (Nyssa), 22:16.7. 34. Devon Wiltberger (Riverside), 24:19.7. 35. Samuel Mendieta (Vale), 24:26.1. 36. Ryan Rodgers (Vale), 31:44.0.