ADRIAN – Including Friday night's 60-6 victory over Wallowa at Ward Field, the combined team of Adrian and Jordan Valley has now outscored four opponents, 254-50.
The rout of the Cougars actually dropped Adrian/Jordan Valley in the state rankings. Previously sitting at number one, the Lopes fell to seventh after Friday night's contest and sit one spot below a team the Antelopes defeated. Crane is currently ranked sixth according the rankings released September 28 at 8:41 a.m.
Adrian/Jordan Valley downed Crane 42-36 on September 13.
In the Friday night win over the Cougars, the Antelopes had the game well in hand early. After an initial three and out by Wallowa, Adrian/Jordan Valley went into the end zone off a 42-yard run by Michael Babcock. The Antelopes added two additional scores in the first quarter, a four-yard run by Babcock and an additional nine-yard run by Babcock to go up 20-0.
The passing game came into play early in the second quarter as Conley Martin found Kort Skinner on an 18-yard play with just 40 seconds off the clock. Just four minutes later, Martin went on a 50-yard scamper for his own score.
Babcock was back in the end zone off a 23-yard run with just over six minutes left in the half and Martin again scored off a one-yard dive.
At the half, Adrian/Jordan Valley led 52-0.
Playing under the OSAA mercy rule in the second half, Wallowa was able to find a lone score while the Lopes added one additional score.
After the recent four game run, Adrian/Jordan Valley will meet Elgin next Friday on the road. The Wolves are ranked eighth in the recent state rankings and like Adrian/Jordan Valley, have run over the team's last opponents. In four games, Elgin has outscored opponents 261-78.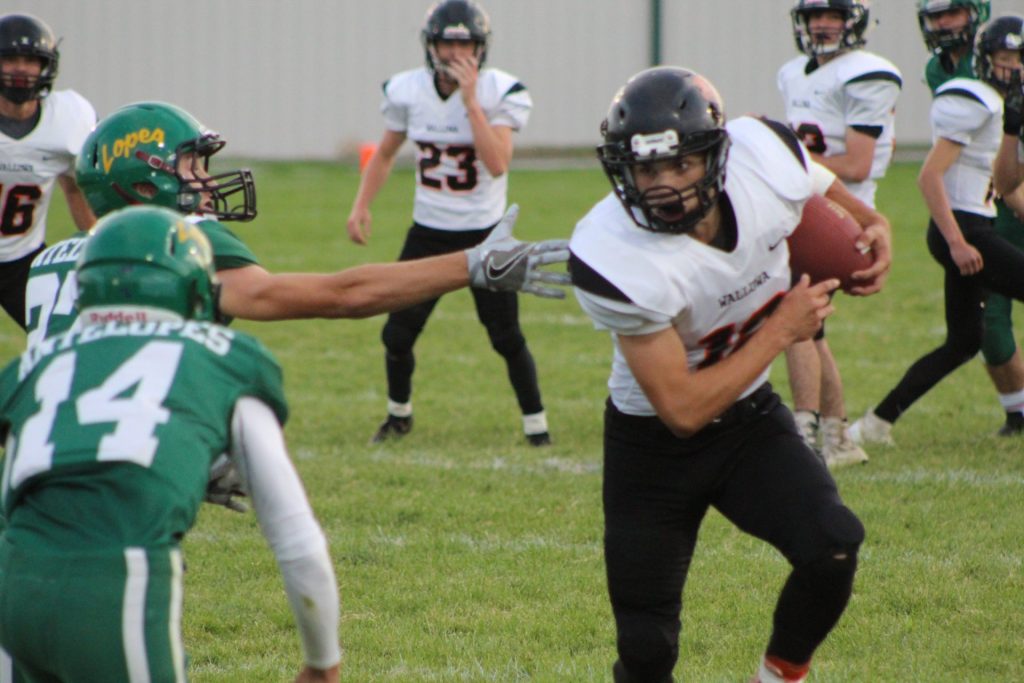 FOOTNOTE: I recall when the idea of first combining Adrian and Jordan Valley as one team was discussed. A controversial decision at the time, this team's success since the merge has proved to be extraordinary. Much of what has transpired goes to the coaching staff of Bill Wortman and Bryce Kershner and their assistants. Kudos should also go to Kevin Purnell and Rusty Bengoa.
The bulk of why this team has been and is successful this year goes out to the players on the team. Coming from two schools, miles apart and having limited practices together, the Antelopes were clicking on all cylinders Friday night. Blocks were crisp and players knew their assignments. The Lopes are fast, both on offense and defense.
What is more important is the respect shown by the players. After a sack, the Antelopes always help up the opposing quarterback. An official is never talked back to by a player from Adrian/Jordan Valley. As one who has seen hundreds of games, it is always a pleasure to visit Adrian and/or Jordan Valley.