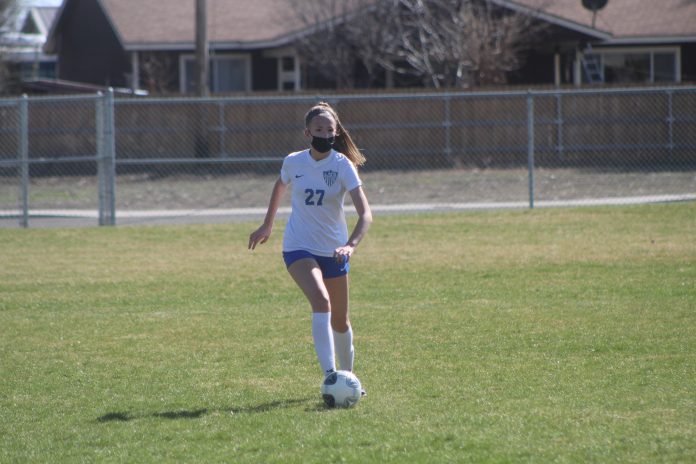 This article brought to you by CAPS Auto Parts with stores in Baker (541-523-6366), Ontario (541-889-9250), and Vale (541-473-2119). Locally owned and Operated CAPS focuses on servicing the agricultural community Eastern Oregon. CAPS is a Carquest auto parts store, Husqvarna dealership and most recently a Point S tire Dealership. See us for all of your Agricultural needs.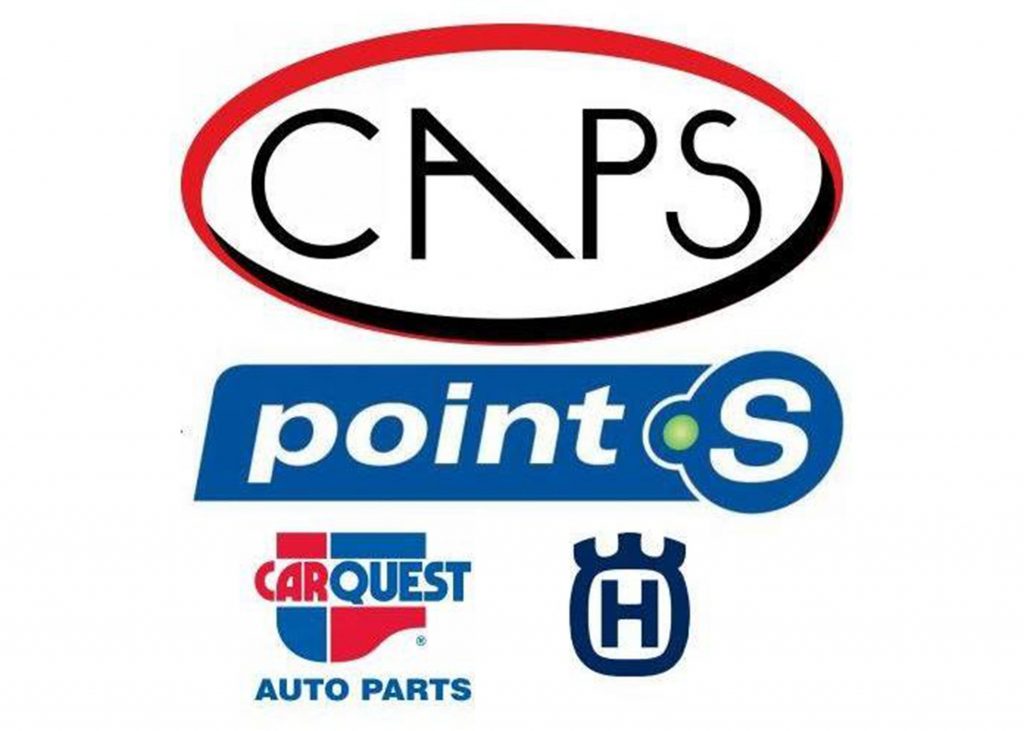 John L. Braese
After winning the 4A Greater Oregon League this past season, the La Grande girls soccer team took home both Player of the Year and Coach of the Year honors after voting was completed by the league coaches.
The Tigers ended the season with a 11-3-1 overall record, falling in the quarterfinals of the 4A tournament, 0-1 to Hidden Valley.
La Grande senior Rosie Aguilera was chosen by the coaches as Player of the Year and joins her coach, Sam Brown, chosen as Coach of the Year.
Three additional seniors joined Aguilera on first team for the Tigers (Nora Crews, Giselle Sahchez Rylie Hiddleston) along with junior Kaitlin Brock and sophomore goalie Lyndie Isaacson.
Baker senior Anna Belding ended her high school career with a first team honor.
Pendleton saw youth making the list with sophomore Kelsey Graham and junior Ashtyn Larson. Ontario also saw the future making the first team honors with junior Itzel Hernandez, junior Jayden Mierles and sophomore Macy Rodriguez.
Seniors take only three spots on second team with Pendleton's Hadley Brown, Baker's Brooklyn Jaca and La Grande's Haylee McCall. Juniors include Ontario keeper Zoraya Santana and Pendleton's Madeline Schumacher. The sophomore group is Ontario's Alina Gonzalez and Ruby Rocha and La Grande's Paige Allen. Freshman players include Ontario's Bri Robinson and La Grande's Mattison Wolcott and Rowan Evans.
Most Valuable Player
Rosie Aguilera (La Grande)
Coach of the Year
Sam Brown (La Grande)
First Team
Nora Crews (La Grande)
Giselle Sanchez (La Grande)
Rylie Huddleston (La Grande)
Kaitlin Brock (La Grande)
Anna Belding (Baker)
Kelsey Graham (Pendleton)
Ashtyn Larsen (Pendleton)
Itzel Hernandez (Ontario)
Macy Rodriguez (Ontario)
Goalie Lyndie Isaacson (La Grande)
Second Team
Zoraya Santana (Ontario)
Bri Robinson (Ontario)
Alina Gonzalez (Ontario)
Ruby Rocha (Ontario)
Hadley Brown (Pendleton)
Madeline Schumacher (Pendleton)
Brooklyn Jaca (Baker)
Paige Allen (La Grande)
Haylee McCall (La Grande)
Mattison Wolcott (La Grande)