This article brought to you by CAPS Auto Parts with stores in Baker (541-523-6366), Ontario (541-889-9250), and Vale (541-473-2119). Locally owned and Operated CAPS focuses on servicing the agricultural community Eastern Oregon. CAPS is a Carquest auto parts store, Husqvarna dealership and most recently a Point S tire Dealership. See us for all of your Agricultural needs.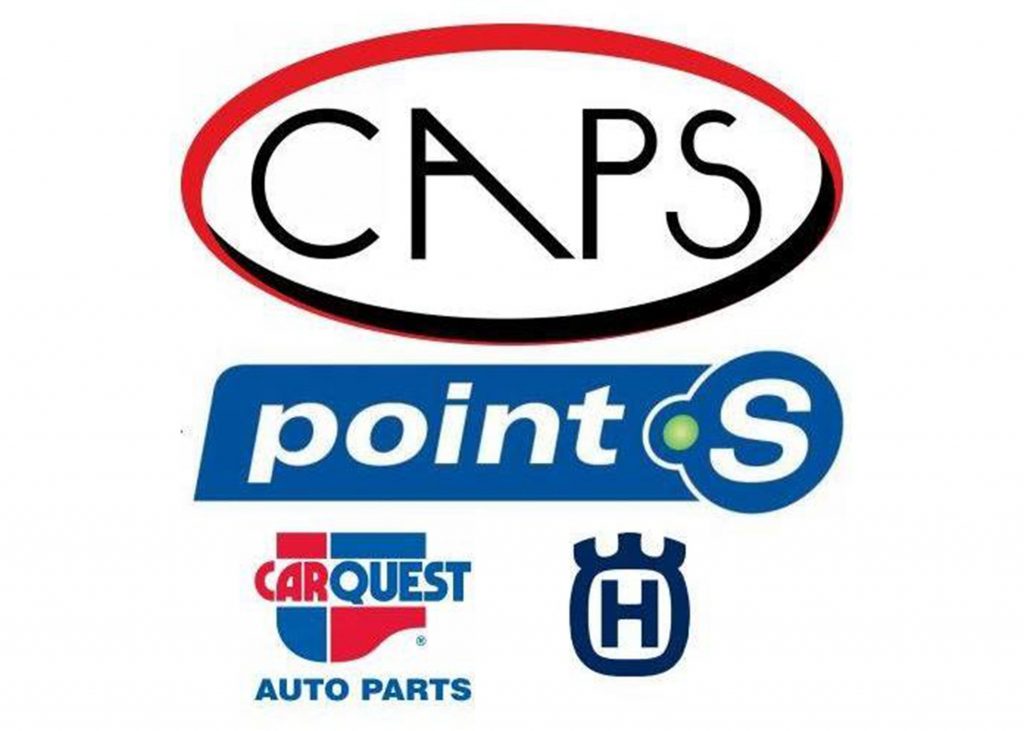 HERMISTON – The Hermiston boys wrestling team dominated the 3A Mid Columbia Conference meet, taking first place team honors after a score of 414.5 points. Southridge placed second followed by Walla Walla and Kennewick.
Wrestling on the home mats of Hermiston High School, the hometown fans saw six weight divisions decided with two Bulldog grapplers on the mat going at it for first place honors.
Bulldog champions included freshman Eddie Cervantes (113-pounds), junior Aiden Favorite (120-pounds), freshman Jaysen Rodriguez (126 pounds), sophomore Daniel Garza (132-pounds), senior Hunter Dyer (138 pounds), sophomore Benjamin Larson (160-pounds), junior Jaxson Gribskov (182-pounds), senior Jesse Vassey (220-pounds), and senior Sam Cadenas (285-pounds).
Team scores: 1. Hermiston, 414.5. 2. Southridge, 212.0. 3. Walla Walla, 167.0. 4. Kennewick, 132.0.
106-1st Place Match; Jacob Chapa (Southridge) defeated Carlos Cervantes (Hermiston) by major decision, 14-5. 3rd Place Match; Isiah Havins (Hermiston) defeated Ahmulah Soe (Kennewick) by fall, 0:57.
113-1st Place Match; Eddie Cervantes (Hermiston) defeated Pedro Pacheco (Hermiston) by major decision, 12-2.
120-1st Place Match; Aiden Favorite (Hermiston) defeated Devin Boone (Southridge) by decision, 6-2.
126-1st Place Match; Jaysen Rodriguez (Hermiston) defeated Jeshaiah Tejeda Garza (Hermiston) by major decision, 8-0.
132-1st Place Match; Daniel Garza (Hermiston) defeated Isaac Ramirez Ruiz (Hermiston) by decision, 7-2.
138-1st Place Match; Hunter Dyer (Hermiston) defeated Trevor Kirkpatrick (Hermiston) by fall, 0:45.
145-5th Place Match; Grayson Hendon (Hermiston) defeated Jacob Rodrick (Southridge) by fall, 4:15.
152-1st Place Match; Drew Humphrey (Walla Walla) defeated Tama Tuia (Hermiston) by fall, 1:22.
160-1st Place Match; Benjamin Larson (Hermiston) defeated Zane Estes (Hermiston) by fall, 3:25.
170-1st Place Match; Jake Humphrey (Walla Walla) defeated Javier Garcia (Hermiston) by fall, 1:17. 3rd Place Match; John Rodrick (Southridge) defeated Joseph Gutierrez (Hermiston) by fall, 2:27.
182-1st Place Match; Jaxson Gribskov (Hermiston) defeated Jaden Lopez (Kennewick) by major decision, 11-0. 3rd Place Match; Javier Echeverria (Hermiston) received a bye.
195-3rd Place Match; Peyton Meyer (Kennewick) defeated Logan Royer (Hermiston) by fall, 1:31.
220-1st Place Match; Jesse Vassey (Hermiston) defeated Dallin Bowman (Southridge) by technical fall, 15-0.
285-1st Place Match; Sam Cadenas (Hermiston) defeated Dominic Echeverria (Hermiston) by fall, 0:46.