This article brought to you by Four Rivers Vet Clinic.
We are a professional animal Veterinary Clinic offering medical and surgical care for small animals. Four Rivers has been operating in Ontario, Oregon since 1999, with an emphasis on preventative care and client education. We emphasize preventive medicine, wellness care, geriatric care, and dental care for our patients.
We're committed to giving your pets extraordinary care whenever and wherever they need it. Partner with one of our veterinarians today to begin proactively monitoring the health and wellness of the pets you love. Give us a call at 541-889-7776.

John L. Braese
ONTARIO – The Baker boys and La Grande girls returned home with team titles from Ontario as the running of the Saint Alphonsus Invitational joined teams from Oregon and Idaho on the Ontario High School track on Saturday, May 6.
The track season is entering the final run (no pun intended) before districts occur. After seeing the majority of the teams present at the St. Als prior to Saturday, here is some takeaways to look for as district meets take place.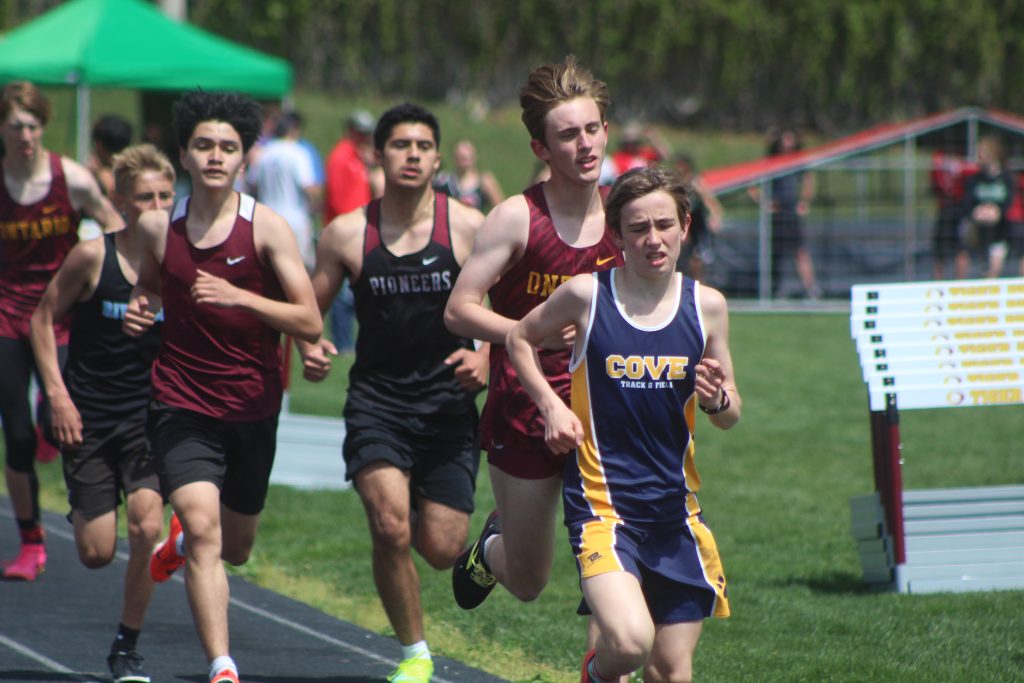 Boys
Girls
Youth is ruling the girls' side. Freshman and sophomores are making an impact across all the divisions.
Ontario's Isabella Chiara is just plain fast.
A group of Powder Valley freshmen are going to make an impact for the next three years.
The La Grande distance runners will dominate the GOL meet.
EOS is not smart enough to figure out the 1A Special District 4-look at Adrian with Martin and Speelmon, Crane with the Doman clan and Joyce, Powder Valley with the freshmen and throw in Joseph, Union and Imbler taking points in the field events to make it interesting.
Nyssa has dominated the 3A Special District 6 for years-expect Vale on their home track and Burns to make a run this season.
For a listing of all results, see https://www.athletic.net/TrackAndField/meet/479805/results/all.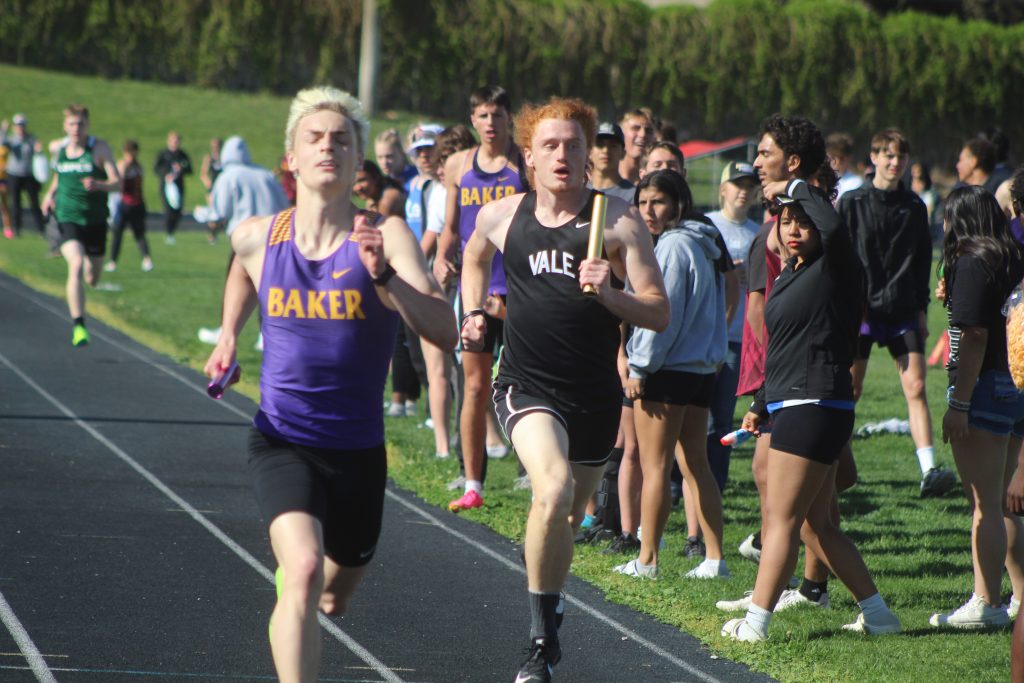 Girls Team Scores: 1. La Grande, 166. 2. Nyssa, 106. 3. Baker, 67. 4. Vale, 59. 5. Powder Valley, 55. 6. Ontario, 49. 7. McLoughlin, 34. 8. Tri-Valley, 26. 9. Four Rivers, 18. 10. Adrian, 17. 10. Payette, 17. 12. Cove, 12. 13. Riverside, 10. 13. Kuna, 10. 15. Jordan Valley, 8.
Boys Team Scores: 1. Baker, 159.5. 2. Vale, 107. 3. La Grande, 89.5. 4. Nyssa, 63. 5. Adrian, 49. 6. Cove, 44. 7. Ontario, 38. 8. Kuna, 29. 9. McLoughlin, 24. 10. Payette, 22. 11. Riverside, 21. 12. Four Rivers, 7. 13. Powder Valley, 3. 13. Tri-Valley, 3.