This article brought to you by CAPS Auto Parts with stores in Baker (541-523-6366), Ontario (541-889-9250), and Vale (541-473-2119). Locally owned and Operated CAPS focuses on servicing the agricultural community Eastern Oregon. CAPS is a Carquest auto parts store, Husqvarna dealership and most recently a Point S tire Dealership. See us for all of your Agricultural needs.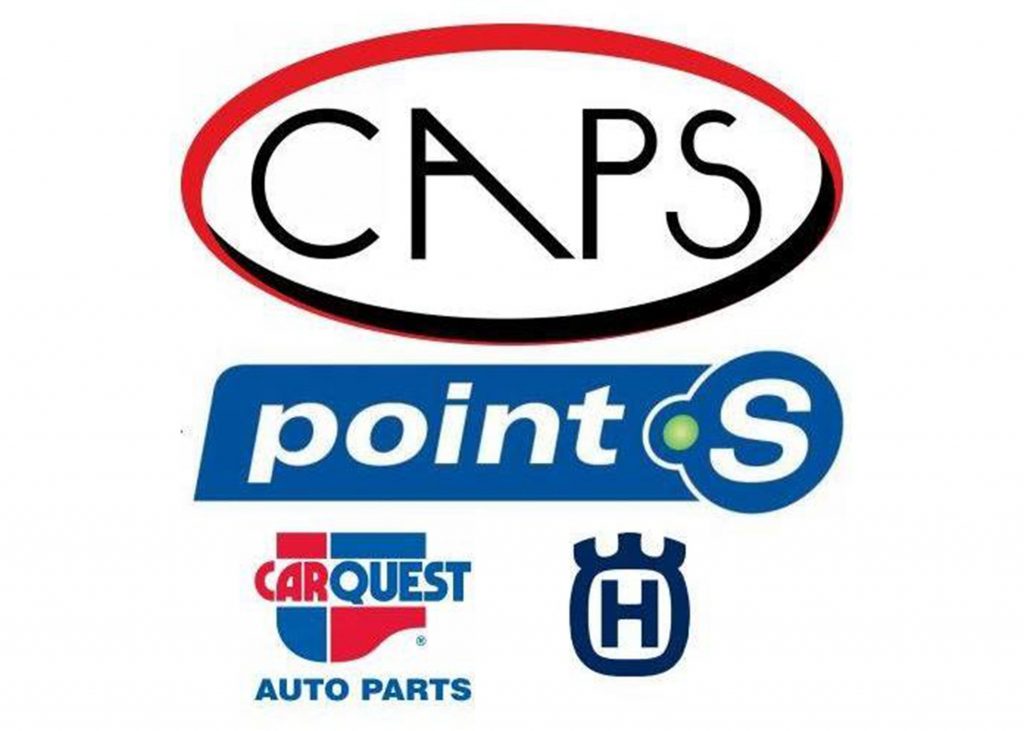 John L. Braese
EAGLE, ID – The La Grande girls cross country team has made a statement. They are not just good in the 4A Greater Oregon League or even statewide. The Tiger girls are a team to beat in a regional setting.
Traveling to Eagle Island State Park on Saturday, Sept. 23, the Tigers and a host of eastern Oregon teams joined over 1,000 runners from numerous states in the Firman Invitational. Ran over two days due to the number of runners, a number of different races took place.
La Grande sophomore Brooke Perry is one of the region's top runners as Perry took the top spot in the girls' Division II race, crossing the line in 18 minutes, 42.9 seconds. One spot behind in second was teammate Cecilia Villagomez and a time of 19:14.8. Rounding out the La Grande top 10 show was senior Emily Tubbs in seventh and a time of 20:03.6.
To finish in the top 20 runners at Firman is noteworthy. To finish first at a Firman race places a runner in the minds of collegiate coaches nationwide.
Burns saw Taanner Joyce place 27th in the boys Division II race and Adrian's Keegan Johnston finished in the top 200 in the same race.
In the same race that saw Perry best the field, Lakeview's Elizabath Goeres placed 30th out of a field of over 250 runners.
The Nyssa team ran in the junior varsity races with Spencer Romans and Jennifer Pascacio Perfecto leading the Bulldogs.
Freshman boys
162. Owen Kainoe (Burns), 21:09.1. 232. Luke Looney (Burns), 22:58.5.
Boys Division II
27. Tanner Joyce (Burns), 17:15.8. 67. Talon Morris (Burns), 18:01.9. 89. Josef Simonis (La Grande), 18:21.5. 163. Carsen Volle (Burns), 19:09.7. 195. Keegan Johnston (Adrian), 19:45.2. 207. Brady Ineck (Adrian), 19:55.5. 213. Dallin Perry (La Grande), 20:07.8. 215. Hunter Luke (La Grande), 20:11.1. 233. Grayson Cleaver (Adrian), 20:36.4. 241. Ezekial Gould (La Grande), 20:43.7. 242. Spencer Hanna (La Grande), 20:45.3. 253. Blake Hildebrandt (La Grande), 21:02.5. 254. Braeden O'Connor (Burns), 21:03.1. 278. Owen Seaquist (La Grande), 22:07.3. 296. Noah Guthrie (Burns), 22:56.7.
Girls Division II
1. Brooke Perry (La Grande), 18:42.9. 2. Cecilia Villagomez (La Grande), 19:14.8. 7. Emily Tubbs (La Grande), 20:03.6. 14. Kiah Carlson (La Grande), 20:45.6. 30. Elizabeth Goeres (Lakeview), 21:17.4. 57. Addie Robbins (Burns), 22:12.9. 76. Abi Carter (Lakeview), 22:44.9. 98. Josie Glascock (Burns), 23:14.0. 101. Kara Maxwell (Lakeview), 23:19.8. 105. Emma Hablieb (Lakeview), 23:24.7. 130. Karli Kretschmer (La Grande), 23:53.8. 148. Faith Calhoun (La Grande), 24:08.7. 170. Camryn Volle (Burns), 24:36.5. 223. Catherine Goeres (Lakeview), 26:35.3. 234. Maya Wilson (La Grande), 27:15.8. 252. Shailey White (Burns), 28:17.8. 253. Keaira Burns), 28:24.6. 258. Saya Lally (Lakeview), 29:18.7. 262. Emma Nicholes (Adrian), 29:52.0.
Junior Varsity Boys
75. Spencer Romans (Nyssa), 19:41.9. 141. Jose Deleon (Nyssa), 20:35.1. 143. Mason Ballantyne (Nyssa), 20:35.9. 146. Garrison Page (Nyssa), 20:41.8. 160. Caleb Woodruff (Nyssa), 20:51.4. 166. Davis Goldthorpe (Nyssa), 20:54.8. 278. Dawson Richardson (Nyssa), 22:32.8. 279. Ashton Wilson (Nyssa), 22:33.0. 317. Gerrit Winkel (Nyssa), 23:32.8. 329. Glen Heartley (Nyssa), 24:06.0. 351. Bryce Wilksinson (Nyssa), 25:21.1. 396. Max Hansen (Nyssa), 32:30.6.
Junior Varsity Girls
37. Jennifer Pascacio Perfecto (Nyssa), 24:40.7. 62. Abigail Mardock (Nyssa), 25:37.4. 63. Jazlyne Martinez (Nyssa), 25:38.9. 200. Leyla Castillo (Nyssa), 35:34.9.