Nyssa Mercantile in Nyssa, OR is your locally owned hardware store. We're proud to be a member of the True Value family, and we're here to serve our community. Whether you're a pro or taking on a DIY home improvement project for the first time, we're right here in your neighborhood with the expert advice, tools, equipment and the products you need to get the job done. Nyssa Mercantile in Nyssa, OR, we're here to help. Come in and see us today or give us a call at 541-372-6470.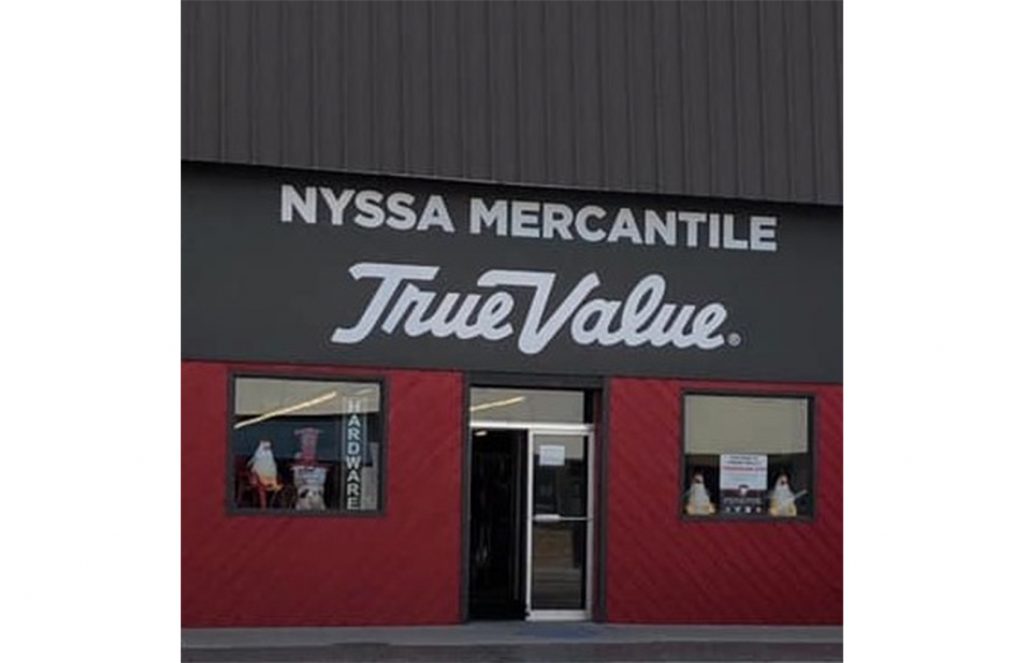 PARMA – The drive to the most recent wrestling tournament for both the Nyssa and Adrian squads proved to be relatively short as the Bulldogs and Antelopes joined with Idaho schools at the Padilla Invitational in Parma on Saturday, Jan. 15.
Competing against some the of the largest schools in the Treasure Valley, Nyssa finished the tournament with an 11th place team showing while Adrian picked up 15th.
Photo Gallery – Padilla Wrestling – Ed Peterson
Nyssa sophomore Ashton Wilson, wrestling in the 152-pound division, showed the rest of the field up, taking first place after pinning Skyview's Cayden Fleenor in the championship match. Wilson upped his season record wot 20-7 with the win.
Adrian senior Toby Clow tasted defeat for the first time this year, taking third place in the 220-pound class. Clow came back from his first loss and downed Capital's Tucker French in an 8-1 decision for the battle for third. Clow not sits at 19-1 for the season.
Team scores: 1. Weiser, 220.0. 2. Mountain View, 125.5. 3. Capital, 102.0. 4. Eagle, 96.0. 5. Skyview, 90.0. 6. Parma, 86.0. 7. Middleton, 82.0. 8. Centennial, 80.0. 9. Payette, 79.0. 10. Emmett, 75.0. 11. Nyssa, 68.5. 12. Vallivue, 53.0. 13. Homedale, 44.0. 14. Boise, 40.5. 15. Adrian, 24.0. 16. American Falls, 0.0. 16. Kuna, 0.0. 16. Marsing, 0.0. 16. Melba, 0.0. 16. Middleton B, 0.0. 16. Nampa, 0.0. 16. Rocky Mountain, 0.0. 16. Union, 0.0.